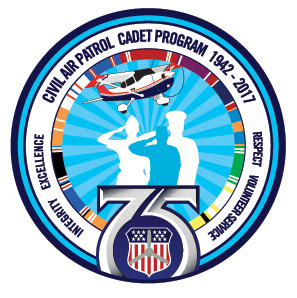 Register now 
for the 75th Year of the Cadet Program Banquet and Cadet Program Workshop! 
Celebrate the 75th Anniversary of the Cadet Program and our members who served in the military!

Former Cadets register with their highest grade earned for their name badge!

Network, share ideas, and reconnect with cadets and officers from around the wing!

Cadets will enjoy a formal dinner and ball with cadets from across the state! 




---
FALL BANQUET & 75th YEAR OF THE CADET PROGRAM 

November 4, 2017
@the McChord Club, JBLM, Wash.

5:30 PM - 6:00 PM - Social Time

6:00 PM - 8:00 PM - Banquet & Awards

8:00 PM - 10:00 PM - Cadet Ball




FALL SENIOR & CADET WORKSHOP

As Fall draws near, it brings with it the exclusive opportunities of the season: celebrating the Cadet Program's 75 years of service and Washington Wing Cadets' contributions to their community through our annual Fall Workshop. Join us for exciting senior and cadet workshops, fun activities, and great food! 

Uniform for the day will be any combination of blues with an option of semi-formals for the banquet.

All questions related to the Workshops should be directed to Lt Col Maxwell at Kathy.maxwell@wawg.cap.gov.




Cadet Workshop

The cadet workshop will consist of the five hours preceding the wing fall banquet from 1200 to 1700. This is an excellent opportunity to make new friends within the wing and rekindle past friendships. This year, one of the highlights will our job fair style activity where different CAP activities such as Arlington Fly-In, Pararescue Jumper Orientation Course, Basic Marksmanship Activity, and encampment will have tables for cadets to visit. In addition, a variety of workshops to include breakouts for NCOs, airmen, and cadet officers will be offered with handpicked instructors to provide the most memorable experience.

Cadets are heavily encouraged to attend both the workshop and the banquet, as both bring unique and eventful opportunities.  To attend the cadet ball at the end of the banquet, cadets must register for the banquet. Cadets may bring parents, guardians, or family only. To request lodging for Friday or Saturday night, please have your Deputy Commander for Cadets contact Lt Col Maxwell at Kathy.maxwell@wawg.cap.gov.

 

Senior Workshop

Please come preview the upcoming activities and opportunities for 2018 at the Fall Workshop for seniors hosted by the Cadet Program Department. Workshops will include the spring and summer activities, both wing and national, as well as how to apply and improve chances for selection. Yes, seniors, you can and should attend the National Cadet Special Activities. We will tell you how and why.